Disclosure: Product links may be affiliate. This means I earn a commission if you click through and purchase. This does not affect the price of your item.
Okay, peeps. Today we are continuing on with our "how to create a blog" series. In case you missed parts one and two, you can check them out here:
So you want to be a blogger…
So you started a blog. Now what?
Today's installment will be all about
How to Make Your Blog Look Professional
There are two main aspects to the professional-looking blog: appearance and content. We touched on appearance briefly in the start a self-hosted blog guide, and will go more in-depth with it in a future blog post. For today, though, we are focusing on how to make blog content professional.
The #1 tool for making blog content look professional: Grammarly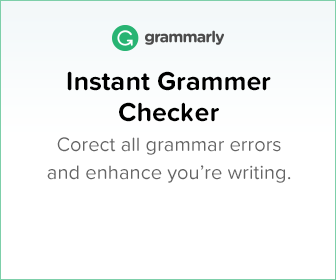 Here's the deal: I've come across so many blogs, and so many websites in general, that I've literally had to close in disgust. I may be slightly insane (or more than slightly), and a bit of a grammar nazi (or more than a bit of one), but I have a very hard time believing you're an expert in anything if you don't even know what an apostrophe is. Forget about looking professional; you don't even look competent if your grammar is that bad.
(And yes, I know that some of these sites are probably written by people whose first language is not English. But if you know you don't speak English well, why are you blogging in English without having someone proofread it, or without Grammarly?)
But let's forget about the blogs with the atrocious grammar. (It's really difficult, though. I've had nightmares, I tell you. Nightmares.) Even blogs with just some grammatical errors end up looking much less professional. And if you are trying to position yourself as an expert in your field, so people will come back to your blog to see what you have to say, you need to look as professional as possible.
Well, you may say to me. Your blog isn't exactly the most professionally-written thing out there. Who are you to be judging other blogs on their professionalism?
Here's the thing: I'm consciously choosing to have a more relaxed, laid-back style. I am not trying to blog as "the expert in such-and-such," but as a normal, down-to-earth person. So yes, sometimes I will start sentences with "and" or "so," even if that is not the most grammatically correct thing to do. But I am still, you know, using capital letters, and apostrophes, and periods. There are some basic rules you need to adhere to if you want to be understood. And if you aren't a complete grammar nerd like me, then the way to do that is with Grammarly.
(And yes, the title of this post is a joke. It's supposed to be ironic, ok? Make your blog look professional with a completely unprofessional title. Ha ha.)
Grammarly is a free online grammar checker. And it is extremely simple to use. You can either upload your content on to their site or use their free browser extension for live grammar checking as you write – er, type. Easy peasy. You can also get a premium, paid account for additional help with word choice, plagiarism checker, and other cool features.
And that's it! How simple is that? It is so simple to make your blog content look professional, yet so many bloggers just don't do it. They are really missing out, and it is so frustrating. Just sign up for Grammarly! That's all you need to do! Professional blog content will be a breeze!
So what are you waiting for? Sign up for Grammarly today!
Check out some awesome recipes to take a break from all this grammar stuff!
50 amazing donut recipes
Homemade Cinnamon Buns
Garlic Knots from Scratch
Korean Beef Bowl
Best Fluffy Pancakes
Hot Dog Stir Fry
Foolproof no vodka vodka sauce

Don't forget to follow Bites 'N Pieces on twitter @bitesnpiecesco, facebook facebook.com/bitesnpiecesco and Pinterest pinterest.com/bitesnpiecesdotco
~
For $5 off your next Colourpop order, click here!
Hey, are you signed up for ebates yet? If not, what are you waiting for? Sign up through this link, and we both get a bonus, and then you get cash back every time you shop online. Now that's what I call a sweet deal!
Want a one-month free trial of Amazon Prime? Just click here!